Sales in the subscription model involve the sale of products or services at regular intervals, in return for cyclical payments.
As a result, the customer receives goods or access to services on a regular basis, without having to order them periodically.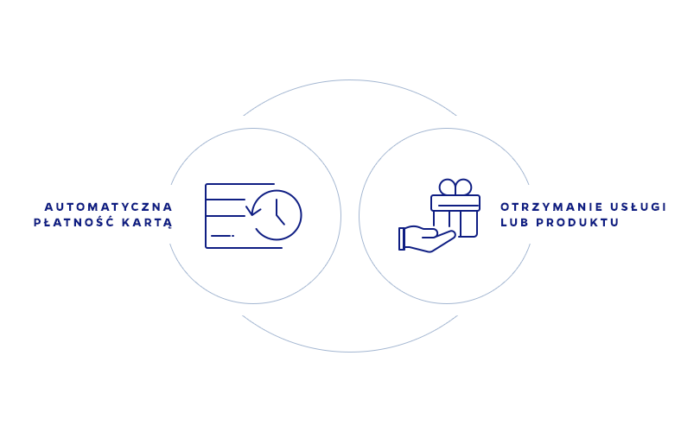 Subscription trade is currently a rapidly growing part of the e-commerce business. When selling products in the subscription model, the customer receives goods regularly, without having to order them periodically. This way of doing business gives the vendor information that allows him/her to effectively manage sales and inventory, due to the fact that the acquired customer brings regular income on specific commodity indices. The subscription model of products in e-commerce is divided into two groups. The first one is the convenience model. In this case, the subscribers pay for the top-down content of the package. The second one is the e-commerce subscription model, which is a discovery model, which consists of delivering surprise parcels, where customers do not know what they will get, they only know the general profile of the products of a given store. The element of surprise, on which e-shops providing services in the discovery model are based, is one of the main factors that attracts customers. In the case of the discovery model, the condition for a permanent subscription is undoubtedly the high quality of services provided, allowing to gain the trust of customers.

Our analyses show that sales based on the subscription can be directed to:
Traditional online shops that want to increase sales by creating a new sales channel
People who want to start a friendly e-commerce business
Manufacturers and distributors of regularly used products (mainly from the FMCG segment), e.g. household chemistry, food products
Companies selling their services on a subscription basis, e.g. telephone operators, internet providers, television, press, computer games, dating services
Service companies wishing to broaden the group of customers, e.g. catering (distribution of a box diet) or gym/fitness
Companies providing services on a regular basis, such as mobile car washes, real estate rental agencies, laundries with collection and delivery to the customer
It is also important to develop the subscription model in the services sector, e.g. access to software, press, computer games, music (50 million Spotify subscribers) or video. According to Spidersweb, only in the USA Netflix serves 100m subscribers, Amazon has 75m customers for its video service, Hulu 12m and HBO 2m. In total, this gives about 200 million subscribers each month for access to the online catalogue of films and series. According to Digital TV Research, there will be 1.75m subscribers paying for a subscription to VOD services on the Polish market by the end of 2017, and by 2021 there are expected to be 3mn. The subscription model is also developing dynamically on the Polish press market, which can be confirmed by the growing number of Gazeta Wyborcza's subscribers – currently already over 80 thousand.

According to Internetstandard.pl, the value of the European e-commerce market in 2016 amounts to EUR 510 billion, and in 2018 it will reach EUR 660 billion. The "E-commerce Barometer 2016" prepared by Sociomantic Labs indicates that the e-commerce market in Poland is worth 35.8 billion PLN, and in 2020 it will reach 63 billion PLN. The number of online shops is also growing, which is currently estimated at 23 thousand (a 7% annual growth).

It should be clearly stated that the growing sector of payments is the Internet payments. According to the National Bank of Poland, in the third quarter of 2016, 9.8 million transactions were made with payment cards on the Internet. The value of card transactions on the Internet grew from PLN 0.58 billion (2014) to PLN 2.28 billion (2016). Observing the value of the above indicator over a longer period of time, a growing trend indicates a greater willingness of customers to use a payment card more and more often, which means that payment habits of card users are changing.

According to Gemius/PBI's data from 2016, 22.6 million network users in Poland visit e-commerce websites at least once a month, which corresponds to 86% of all Internet users in the country.

As many as 84% of online shops are launched with sales systems such as Prestashop, Magento or WooCommerce. For more advanced sales you should use solutions created for a given customer. Akanza company specializes in dedicated IT solutions.

We invite you to familiarize yourself with the process of creating by our company Boxlo platform – an innovative tool for handling subscription orders.